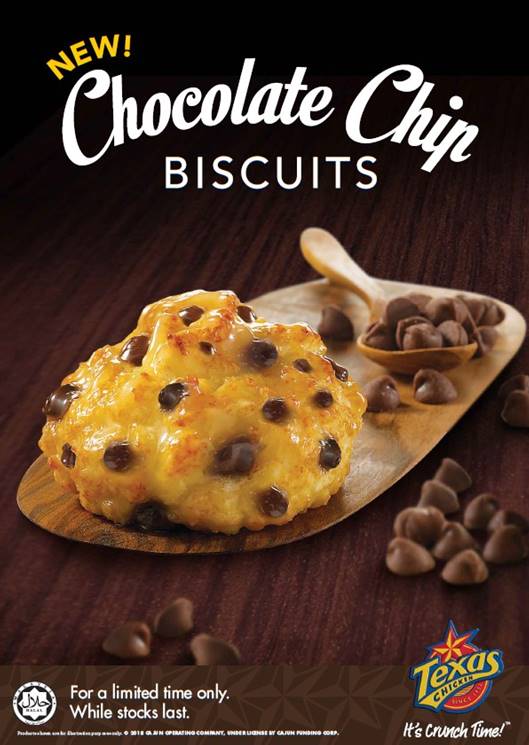 If you've been eyeing our Chocolate Chip Biscuit, your wait is finally over.
For a limited time only, Chocolate Chip Biscuits will be available at all Texas Chicken stores nationwide! Just add RM0.50 per piece to upgrade your a la carte Honey-Butter Biscuit, Shortcake, or combo's with Honey-Butter Biscuits for Chocolate Chip Biscuits
What are you waiting for? Get them fast because these biscuits sell faster than hotcakes!