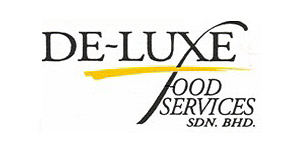 De-luxe Food Services Sdn Bhd, which is located in Meru, Klang, manufactures premium frozen bakery products for supply to hotels, bakeries, restaurants, cafes and supermarkets under its brand name Hearty Bake. It also supplies its products to Subway Malaysia and TGIF Japan. Hearty Bake products are being produced in different fabrication stages, called convenience stages in order to better cater to the needs of our customers. Customers have the option to buy raw dough, par baked, pre-proven, thaw and serve bakery products.

Gourmessa Sdn Bhd ("Gourmessa") which is located in Glenmarie, Shah Alam, manufactures and processes cold cuts, sausages, portion control meat and smoked salmon for distribution to supermarkets, hotels and restaurants. Its Gourmessa brand of quality cold cuts and sausages are well distributed and displayed in most supermarkets and hypermarket chains across Malaysia. Gourmessa also plans to expand to export market.
The operations of Gourmessa was affected by the limited capacity of its present leased facility in Glenmarie. Therefore, plans were put in place for relocation of the facility to Selangor Halal Hub, Pulau Indah whereby bigger production facilities were built to cater for increased demand. Construction of the new facility was completed in October 2017. Gourmessa will be relocating to its new manufacturing facility after obtaining the relevant certification and approval. This would include obtaining the Certificate of Fitness (CF) and undergoing a two months trial production run for compliance with FSSC 2200 Food Safety System version four certification. Thereafter, it will seek approval from Department of Islamic Development Malaysia (JAKIM), Department of Veterinary Services (DVS) and Ministry of Health before relocating to our new plant in Pulau Indah in March 2018. Meanwhile, production will continue in Glenmarie.
The Group entered into the ready-to-drink segment by way of joint venture partnership in Envictus Dairies NZ Limited ("EDNZ") with four other shareholders to establish New Zealand's first state-of-the-art, UHT Aseptic PET bottling line for dairy, juice and water products with the official opening of its plant on 1 September 2011. Since then, EDNZ has built a solid platform for Aseptic PET contract bottling for a range of approximately twenty large and small clients who are selling their own branded aseptic beverage products in the Oceania and Asia regions.
EDNZ has developed significant intellectual property around product development, ingredient handling and batching, fresh milk processing including standardising, batching (from powders, pastes and purees), heat treatments (UHT, pasteurising and milk heat stability), PET injection moulding, blow moulding, aseptic filling, sleeve labelling, case packing, palletising, warehouse systems, logistics, QA and lab testing. EDNZ has developed other competencies which are quite unique such as lactase enzyme dosing (for lactose free products), custom bottle shapes and ATP commercial sterility testing for Aseptic beverages.
The plant, located at Whakatu Industrial Park, near Hastings, is ideally-suited for bottling operations with its existing resources, including substantial bore water rights, trade waste discharge rights and close proximity to Napier Port.
The plant currently produces UHT white milk for the China and Taiwan markets, flavoured milk (typically chocolate, coffee, strawberry and banana) for Australasia, pet milk (a lactose free formulation suitable for cats and dogs) and fruit juice (typically from apple or kiwifruit – fresh or concentrate) for local and Asian markets. In the past two years, it has been producing a range of non-dairy alternative nut milks including almond, coconut and macadamia. It has also developed and launched its readyto-drink sports nutrition beverage including isotonic drinks, milk protein drinks (includes Horleys Protein Hit), weight loss water and pre-workout drinks. The plant continues to focus on new product offerings to meet the increase in consumer demand for more aseptically bottled beverages.