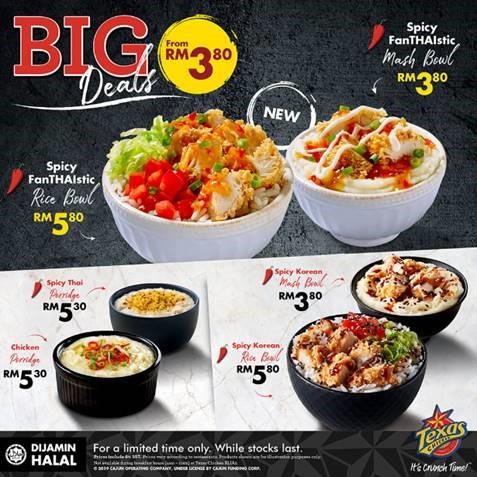 Introducing our NEW Spicy FanTHAIstic Rice & Mash Bowls!
Spicy, tangy and flavoursome – all in a bowl of fluffy fragrant rice or creamy mashed potatoes.
Topped with juicy chicken tenders, tantalising garlic & herb infused chili sauce, diced tomatoes and spring onions, it will definitely leave you wanting more!
Now you don't have to fly all the way to Thailand to enjoy the best of Thai flavours; simply head to Texas Chicken today!