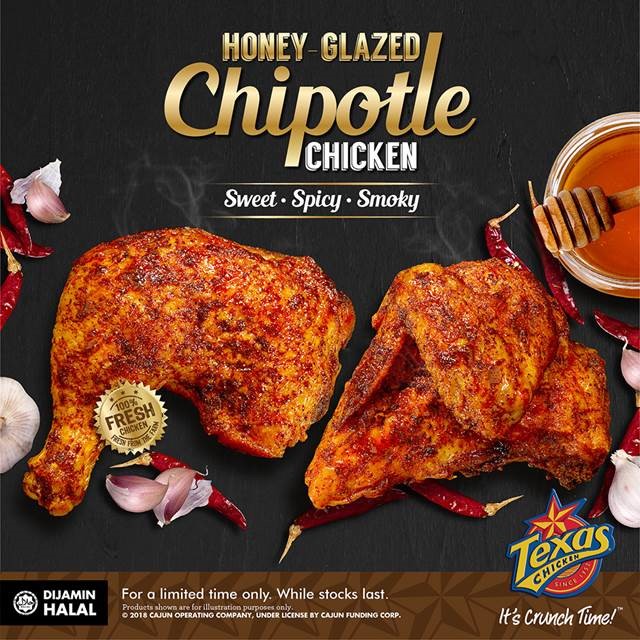 It's Baaack! Our Honey-Glazed Chipotle Chicken is here to grace your taste buds once again.
Get ready to feast on our 1/4 cut juicy chicken, delicately glazed with a rich layer of caramelized honey and infused with smoky, spicy chipotle flavours. Ooomph!
What else are you waiting for? Head down to Texas Chicken to try it out today!