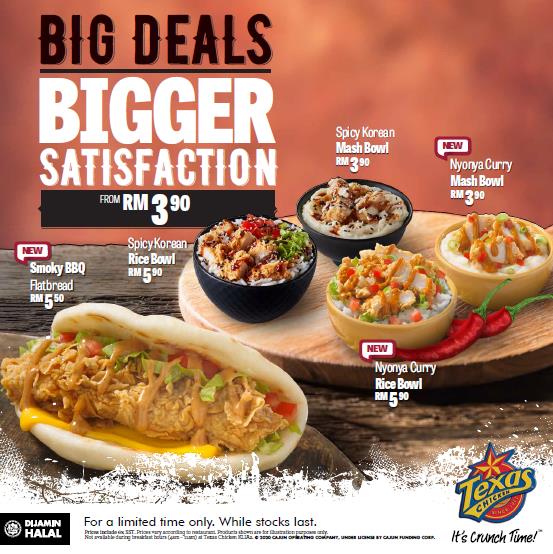 Savor & save with our NEW Big Deals!
Get ready to sink your teeth into our newest creation that'll have you saying "Sedap dough!" – it's our Smoky BBQ Flatbread! Never before seen at Texas Chicken, it is fluffy, pliable goodness tucked in with 1pc juicy Tender, gooey melted cheese, freshly chopped lettuce and diced tomatoes that's slathered in smoky BBQ sauce. The bread may be flat, but these flavors definitely aren't! 😉
And if you're craving for some rich, tangy, aromatic flavors with a hint of spice, our new Nyonya Curry Rice & Mash Bowls will give you just that!
What are you waiting for? Try them all today!