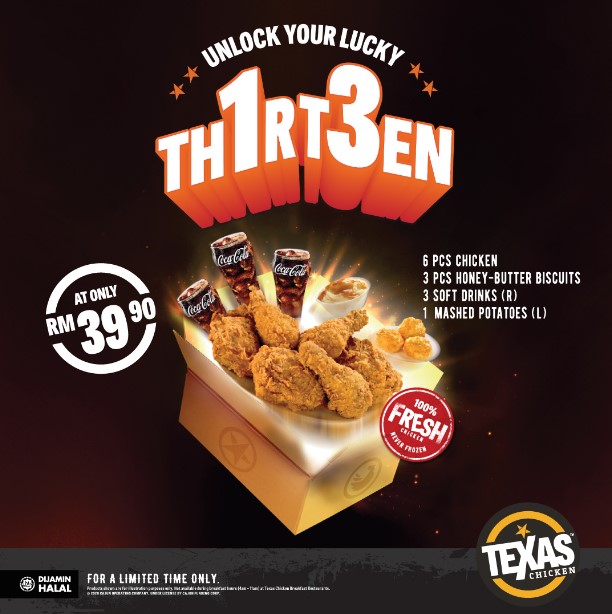 You're in luck — Introducing our Lucky 13 value combo! Get 6 pieces of Chicken, 3 pieces of Honey-Butter Biscuits, 3 regular Soft Drinks, and 1 large Mashed Potatoes for ONLY RM39.90!
Feeling lucky? 😉 Get this deal today.
Available only for DINE-IN, TAKEAWAY, and DRIVE-THRU; not valid for delivery and food truck.