On 10 July 2012, the Group signed an exclusive 10-year International Multiple Unit Franchise Agreement with USbased Cajun Global LLC for exclusive rights to develop and operate Texas Chicken restaurants in Malaysia and Brunei from 2013 to 2022. This marked the Group's maiden foray into the fast food segment. These restaurants serve American-styled, big juicy full-flavoured fried chicken, french fries, honey butter biscuits, mashed potatoes, coleslaw, burgers and sundae, to name a few.
This partnership has expanded Envictus' portfolio and enabled the Group to tap on synergistic opportunities in its existing Trading and Frozen Food Division. In addition, this expansion is part of Envictus' growth strategy to increase the presence of its identity and brand in its key market in Malaysia and later on to neighbouring countries in Asia.
Texas Chicken sets itself apart from the competition by ensuring freshness of its products at all times. This is done by stringent quality control and sourcing only the best ingredients – spices and seasoning are imported directly from the United States and chickens are procured fresh from local farms.
On 28 March 2016, Envictus acquired 85% shareholding in Lyndarahim Ventures Sdn Bhd ("LVSB") which holds 100% investment in San Francisco Coffee Sdn Bhd ("SFCSB"), a specialty coffee chain business that serve house-roasted coffee in Malaysia. Envictus acquired the remaining 15% shareholding in LVSB on 19 August 2016.
Through this strategic acquisition, SFCSB enjoys lower costs from internal sourcing within the Group from the Bakery and Butchery businesses in the Food Processing Division. At the same time, these divisions derive synergistic benefits from higher production output through the supply of its premium products to complement the specialty coffee chain business.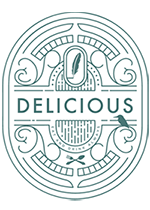 The acquisition of The Delicious Group ("Delicious") was completed on 21 December 2016. Post-acquisition, a rebranding exercise of Delicious into a new lifestyle restaurant serving hearty Western and Asian-fusion cuisine was implemented. The name Delicious was maintained as it is well-known and holds sentimental value for the management of Envictus as it has garnered a strong reputation for high quality food and excellent presentation at reasonable prices.
The concept of Delicious is one of a wholesome dining experience – good food accompanied by great ambience. Each of the three 'Grand Café' restaurants located at St. Mary Place, Bangsar Village II and One Utama are designed differently, as each offers its own personality with different colours and themes.