On 10 July 2012, the Group signed an exclusive 10-year International Multiple Unit Franchise Agreement with USbased Cajun Global LLC for exclusive rights to develop and operate Texas Chicken restaurants in Malaysia and Brunei from 2013 to 2022. This marked the Group's maiden foray into the fast food segment. These restaurants serve American-styled, big juicy full-flavoured fried chicken, french fries, honey butter biscuits, mashed potatoes, coleslaw, burgers and sundae, to name a few.
This partnership has expanded Envictus' portfolio and enabled the Group to tap on synergistic opportunities in its existing Trading and Frozen Food Division. In addition, this expansion is part of Envictus' growth strategy to increase the presence of its identity and brand in its key market in Malaysia and later on to neighbouring countries in Asia.
Texas Chicken sets itself apart from the competition, given the substantial attention paid to ingredient sourcing and good quality control to ensure freshness of food at all times. All spices and seasoning for Texas Chicken's great tasting chicken are imported directly from USA for consistency in flavour to ensure that guests who visit Texas Chicken restaurants in Malaysia enjoy the same great taste created 60 years ago by the founder – Mr. George W. Church, Sr. The attention to detail is seen right down to the choice of the key ingredient – chicken freshly procured from local farms – cooked using an exclusive technique for a juicy and crunchy bite. In addition, Texas Chicken's signature 8-piece cut ensures that customers enjoy bigger chicken portions at greater value.
On 28 March 2016, Envictus acquired 85% shareholding in Lyndarahim Ventures Sdn Bhd ("LVSB") which holds 100% investment in San Francisco Coffee Sdn Bhd ("SFCSB"), a specialty coffee chain business that serves house roasted coffee in Malaysia. SFCSB was then operating 28 specialty coffee outlets and two licensed outlets in Malaysia under its own brand name "San Francisco Coffee", which were supported by its central roasting plant and kitchen located in Kuala Lumpur. On 19 August 2016, Envictus acquired the remaining 15% shareholding in LVSB.
Through this strategic acquisition, SFCSB enjoys lower costs from internal sourcing within Envictus' Trading and Frozen Food Division, Bakery and Butchery businesses, while these divisions derive synergistic benefits from higher production output through the supply of its premium products to complement the specialty coffee chain business. This investment is also part of Envictus' growth strategy to increase the presence of its identity and brand in its key market in Malaysia and later on to neighbouring countries in Asia.
One of the major initiatives undertaken upon the acquisition is a rebranding exercise which introduced new concept and design of upcoming stores. The rebranding exercise was completed and announced to the public on 8 August 2017 at The Envictus headquarters in Petaling Jaya with introduction of SF Coffee's brand new logo. The brand promises to act as mood modulators for customers once they step in the outlet by satisfying the five senses and creating a pleasant cafe experience.
This initiative will allow SFCSB to become more competitive in the industry while maintaining the brand assurance of freshly roasted and high quality coffee. SFCSB has since expanded and it now operates 38 whollyowned specialty coffee outlets to-date (as at 8 December 2017).
SFCSB's coffee outlets can be found in the following prominent office buildings and malls:- The Intermark, Menara AIA, Menara Citibank, Menara Milenium, Menara TM, Menara Dayabumi, Suria KLCC, Genting Sky Avenue, Mid Valley Megamall, Publika Solaris among others.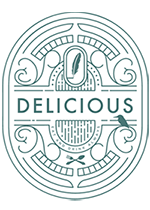 The Delicious Group became part of Envictus Group on 30 November 2016. Subsequently, a rebranding exercise of Delicious into a new lifestyle restaurant serving hearty Western and Asian-fusion cuisine was being implemented. The name Delicious was maintained as it is well-known and holds sentimental value for their existing customers as it has garnered a strong reputation for quality, presentation and value. This new concept offers more than just good food. Delicious outlets are places where one can find comfort, peace and laughter with their dining experience. Using fresh and premium ingredients, Delicious believe in offering tasty, wholesome food at reasonable prices. Renovation for the new 'Grand Cafe' concept in 1 Utama Shopping Centre was completed in March 2017, offering customers great food in a relaxed ambience.
On 24 October 2017, Delicious renovated its second Grand Café. This outlet in Bangsar Village II is situated in the center of the most affluent residential area in Kuala Lumpur and is the flagship store under the Delicious chain. With an area of 4,939 sq ft, this outlet offers a range of dining experiences – from cosy corner to leisure alfresco and relaxing dining floor to refreshing bar section. It also offers a wide selection of pizzas with 11 different flavours for diners.
On 14 December 2017, Delicious completed its renovation of its third Grand Café at St. Mary Place. Situated next to the Golden Triangle, this outlet offers a unique and large alfresco dining area, a buffet area which can be converted to a bar seating arrangement, as well as a comfy cosy corner to unwind. There is live music in the evening to serenade the diners.
With the completion of renovation at St. Mary Place, the Group owns and operates three Grand Café under its Delicious brand.