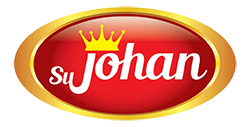 The Group's new Dairies Division commenced business in January 2018 and is primarily involved in the distribution of sweetened creamer and evaporated creamer under the brand SuJOHAN.  Sales and marketing of the products are done directly via its sales team in Peninsular Malaysia and via appointed distributors in East Malaysia.
The Group had recently acquired Motivage, a company with its principal activities being food processing and trading in consumable products and property holdings and investments. Motivage also has a manufacturing license to produce dairy products including sweetened condensed milk, evaporated milk, milk powder, sterilised milk and tin cans. The acquisition of Motivage will allow the Group to leverage on the registered trademarks "Motilait" and "Family Farm" and to gain a foothold in the dairies industry.
With the new dairy manufacturing factory at Pulau Indah currently under construction and expected to be operational by the end of 2019, The Group will continue to explore opportunities to grow the Dairies Division, through exporting the manufactured products to overseas markets and distribution of other dairy products.